Treatment for epilepsy includes taking medicines, lifestyle changes, and sometimes surgery.
If epilepsy is due to a tumor, abnormal blood vessels, or bleeding in the brain, surgery to treat these disorders may make the seizures stop.
Medicines to prevent seizures, called anticonvulsants (or antiepileptic drugs), may reduce the number of future seizures:
These drugs are taken by mouth. Which type you are prescribed depends on the type of seizures you have.
Your dosage may need to be changed from time to time. You may need regular blood tests to check for side effects.
Always take your medicine on time and as directed. Missing a dose can cause you to have a seizure. Do not stop taking or change medicines on your own. Talk to your doctor first.
Many epilepsy medicines cause birth defects. Women who plan to become pregnant should tell their doctor in advance in order to adjust medicines.
Many epilepsy drugs may affect the health of your bones. Talk to your doctor about whether you need vitamins and other supplements.
Epilepsy that does not get better after 2 or 3 anti-seizure drugs have been tried is called "medically refractory epilepsy." In this case, the doctor may recommend surgery to:
Remove the abnormal brain cells causing the seizures.
Place a vagal nerve stimulator (VNS). This device is similar to a heart pacemaker. It can help reduce the number of seizures.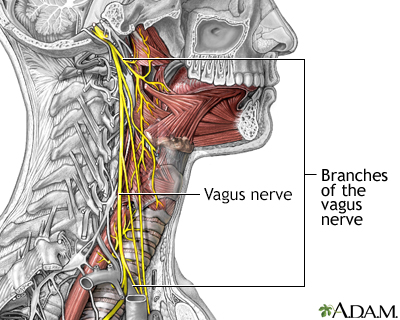 Some children are placed on a special diet to help prevent seizures. The most popular one is the ketogenic diet. A diet low in carbohydrates, such as the Atkins diet, may also be helpful in some adults. Be sure to discuss these options with your doctor before trying them.
Lifestyle or medical changes can increase the risk for a seizure in adults and children with epilepsy. Talk with your doctor about:
New prescribed drugs, vitamins, or supplements
Emotional stress
Illness, especially infection
Lack of sleep
Pregnancy
Skipping doses of epilepsy medicines
Use of alcohol or other recreational drugs
Exposure to flickering lights or stimuli
Hyperventilation
Other considerations:
People with epilepsy should wear medical alert jewelry so that prompt treatment can be obtained if a seizure occurs.
People with poorly controlled epilepsy should not drive. Check your state's law about which people with a history of seizures are allowed to drive.
Do not use machinery or do activities that can cause loss of awareness, such as climbing to high places, biking, and swimming alone.