The goal of treatment is to reduce the risk of atherosclerotic heart disease.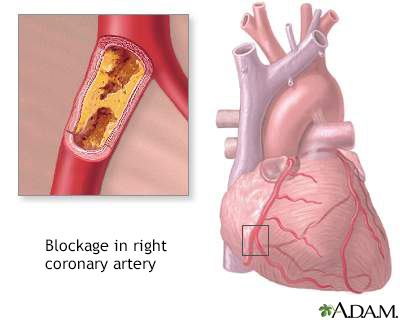 LIFESTYLE CHANGES
The first step is to change what you eat. Most of the time, you will try diet changes for several months before your doctor recommends medicines. Diet changes include lowering the amount of saturated fat and refined sugar.
Here are some changes you can make:
Eat less beef, chicken, pork, and lamb
Substitute low-fat dairy products for full-fat ones
Avoid packaged cookies and baked goods that contain trans fats
Reduce the cholesterol you eat by limiting egg yolks and organ meats
Counseling is often recommended to help people make changes to their eating habits. Weight loss and regular exercise may also help lower your cholesterol levels.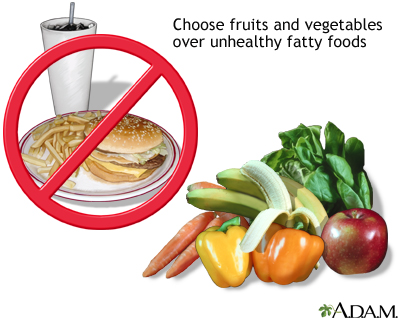 MEDICINES
If lifestyle changes do not change your cholesterol levels enough, or you are at very high risk for atherosclerotic heart disease, your health care provider may recommend that you take medicines. There are several types of drugs to help lower blood cholesterol levels.
The drugs work in different ways to help you achieve healthy lipid levels. Some are better at lowering LDL cholesterol, some are good at lowering triglycerides, while others help raise HDL cholesterol.
The most commonly used, and most effective drugs for treating high LDL cholesterol are called statins. They include lovastatin (Mevacor), pravastatin (Pravachol), simvastatin (Zocor), fluvastatin (Lescol), atorvastatin (Lipitor), rosuvastatin (Crestor), and pitivastatin (Livalo).
Other cholesterol-lowering medicines include:
Bile acid-sequestering resins.
Ezetimibe.
Fibrates (such as gemfibrozil and fenofibrate).
Nicotinic acid.
PCSK9 inhibitors, such as alirocumab (Praluent) and evolocumab (Repatha) These represent a newer class of drugs to treat high cholesterol.