What is the definition of Pneumonia?
Pneumonia is a breathing (respiratory) condition in which there is an infection of the lung.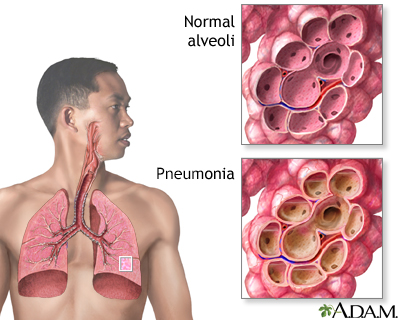 This article covers community-acquired pneumonia (CAP). This type of pneumonia is found in people who have not recently been in the hospital or another health care facility such as a nursing home or rehab facility. Pneumonia that affects people in health care facilities, such as hospitals, is called hospital-acquired pneumonia (or health care-associated pneumonia).